JOIN #1 BESTSELLING AUTHOR
CHRIS McCHESNEY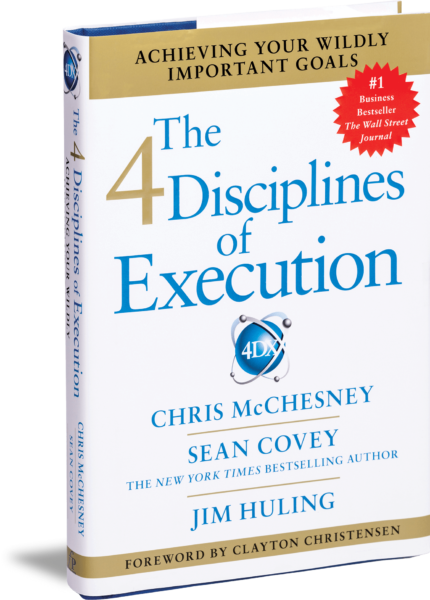 IT TAKES A DIFFERENT TYPE OF DISCIPLINE TO ACT ON STRATEGIC ACTIVITIES.
THE 4 DISCIPLINES OF EXECUTION
HELPS LEADERS USE FOCUS, LEVERAGE, ENGAGEMENT, AND ACCOUNTABILITY TO BREAK THE URGENCY TRAP AND EXECUTE THEIR MOST IMPORTANT PRIORITIES.
EVENTS
Join Chris McChesney, #1 Wall Street Journal Bestselling author of The 4 Disciplines of Execution, as he shares the research-validated language, framework, and process for creating a culture of strategy execution.
You're invited to a 1 hour long event to learn more about the 4 Disciplines of Execution, a process to achieve your organization's most important goals. Learn from proven practices drawn from 1,500 implementations, with major organizations realizing ROI in the billions of dollars over five years.
In the past decade, we've developed a proven process for helping teams work together to seamlessly execute on mission-critical strategies. The 4 Disciplines focuses your team's energy on a winnable game in the midst of distraction.
Learn to:
– Execute your organization's strategic goals in the face of overwhelming distraction.
– Create a surge in engagement that comes from peak performance.
– Sustain focus and results month after month, year after year.
The 4 Disciplines of Execution (4DX) is a simple, repeatable, and proven formula for executing on your most important strategic priorities in the midst of competing daily priorities. 4DX is a predictable set of principles that have been tested and refined by thousands of organizations worldwide.
REGISTER NOW
DATE & TIME
Join us for this Live-Online event
CHRIS MCCHESNEY
Bestselling author of The 4 Disciplines of Execution
In his current role of Global Practice Leader of Execution for FranklinCovey, Chris is one of the primary developers of the 4 Disciplines of Execution. For more than a decade, he has led FranklinCovey's design and development of these principles, as well as the consulting organization that has become the fastest growing area of the company. 
Chris has personally led many of the most noted implementations of the 4 Disciplines, including the State of Georgia, Marriott International, Shaw Industries, Ritz Carlton, Kroger, CocaCola, Comcast, FritoLay, Lockheed Martin and Gaylord Entertainment. This practical experience has enabled him to test and refine the principles contained in the 4 Disciplines of Execution from the boardrooms to the front line of these, and many other Organizations.
Chris McChesney is a Wall Street Journal #1 National Bestselling Author – The 4 Disciplines of Execution.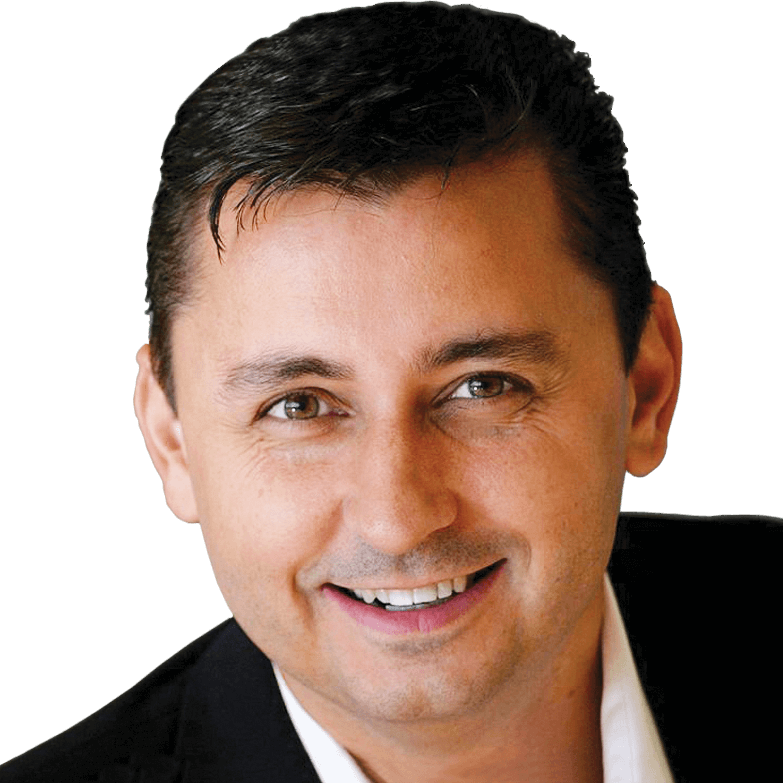 Chris' career with FranklinCovey began by working directly with Dr. Stephen R. Covey and has continued over two decades to include roles as a consultant, managing director, and general manager within the organization. Chris launched the first 4 Disciplines of Execution Practice in the Southeast Region of FranklinCovey and today has seen it expand around the globe. Throughout this period of significant growth and expansion, Chris has maintained a single focus: to help organizations get results through improved execution.
Known for his high-energy and engaging message, Chris has become one of the most requested speakers within the FranklinCovey organization, regularly delivering keynote speeches and executive presentations to leaders and in audiences ranging from the hundreds to several thousand.
Chris, and his wife Constance, are the proud parents of five daughters and two sons. His love of family is combined with his passion for boating, water sports, coaching, and trying to keep up with his children.